Currently viewing the tag: "courgette cake"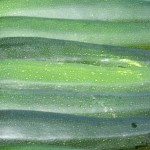 Onze lieve buren hebben een heel mooie moestuin.
Onze lieve buren zijn op reis.
'Pluk zeker alle courgettes uit de moestuin' zeiden onze lieve buren nog net voor ze op reis vertrokken.
Ik dacht dat dit misschien een courgette of twee drie zou betekenen.
Maar zoals je op de foto kan zien [...]
Continue Reading

→