Currently viewing the tag: "rozemarijn"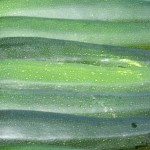 Onze lieve buren hebben een heel mooie moestuin.
Onze lieve buren zijn op reis.
'Pluk zeker alle courgettes uit de moestuin' zeiden onze lieve buren nog net voor ze op reis vertrokken.
Ik dacht dat dit misschien een courgette of twee drie zou betekenen.
Maar zoals je op de foto kan zien [...]
Continue Reading

→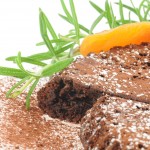 Hartje zomer ben ik zelden geïnspireerd om cakes of taarten te bakken.
Een keuken met grote ramen richting zuiden zorgen tijdens de zomermaanden eerder voor een one-track mind dat compulsief aan ijs, sorbets en ijsgekoelde soepen denkt.
Maar de herfsttemperaturen van de afgelopen dagen, schreeuwen echter om cake, warme chocolademelk en dekentjes. Vandaar cake in [...]
Continue Reading

→