James Beard 2011 Food Conference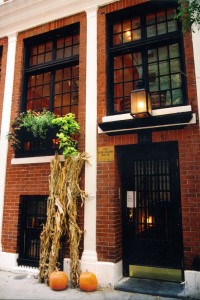 Afgelopen week vond in New York de jaarlijkse food conferentie van James Beard Foundation plaats.
Het thema dit jaar van deze tweedaagse was 'Sustainability on the table. How money and media influence the way America eats.'
De James Beard Foundation is bij het grote publiek gekend als de organisator van de James Beard Awards, zeg maar het Oscar equivalent van de Amerikaanse culinaire wereld.
James Beard Foundation staat echter voor veel meer. In hun gebouw in Greenwich Village, het vroegere woonhuis van James Beard, worden chefs van over de hele wereld uitgenodigd om een maaltijd te koken. Voor elke chef is een uitnodiging om in het huis te koken het een echt grote eer. Er vinden meerdere zo'n maaltijden plaats per week en ze zijn telkens memorabel.
De laatste jaren richt de foundation zich ook zeer bewust naar jonge chefs die bij hen voor werkbeurzen terecht kunnen.
En sinds een paar jaar organiseren ze dus ook hun jaarlijkse conferentie waar problemen in de voedingsindustrie aangekaart worden vanuit zowel de standpunten van de chefs, producenten, aandeelhouders, wetmakers….
Hun thema dit jaar werd onderverdeeld in sessies zoals: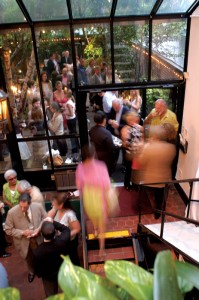 What makes an effective public health campaign?
How social media is impacting our decisions about food.
What can we do with culinary education.
How money and power are framing food policy.
On Wall street, priorities and expectations of big investors.
De volledige agenda kan je hier bekijken.
De sprekers waren onder andere Marion Nestlé van Food Politics, Sam Kass, raadsman Witte Huis, Paul Greenberg, de auteur van Four Fish en Dan Barber, van de Blue Hill at Stone Barns net buiten New York.
Het geheel kon via livestream gevolgd worden en een groot deel van de panelgesprekken kan je nog steeds hier bekijken.