Currently viewing the tag: "Den"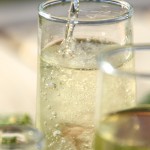 Het is eindelijk tijd om op strooptocht door tuin en velden te trekken en met allerlei lekkers naar huis te komen.
De vlierbloesems zijn perfect om in beslag te dippen en te frituren.
Of om grote hoeveelheden siroop te maken.
Dit laatste is wellicht het populairst.
Je hebt het nodig om een [...]
Continue Reading

→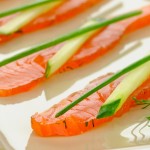 Toen ik klein was logeerde ik vaak en graag bij een groottante en grootnonkel.
Mijn tante maakte tweemaal per jaar, wanneer er kermis in het dorp was, de lekkerste vlaaien met mastellen, kandijsiroop en verse sinaasappelschillen.
En wanneer we op winteravonden naar televisie keken dan zat mijn nonkel aan [...]
Continue Reading

→