Currently viewing the tag: "Vooruit"
Afgelopen week, op een mooie regenachtige lentedag, arriveerden er thuis maar liefst drie langverwachte boeken.
Het eerste was Cooked van Michael Pollan.
Wegens veel te drukke kookagenda wordt deze echter opzij gelegd tot het eind van de zomer.
Het tweede boek is Singing Skies, een kleine parel van Stuart A. Staples en [...]
Continue Reading

→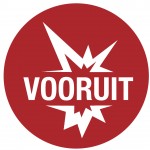 Als je van muziek houdt beland je vroeg of laat ook wel in een concertzaal.
En de setting, vibe en ziel van die concertzaal is mee verantwoordelijk over hoe magisch je een concert ervaart.
Zowel als bezoeker als artiest.
Het belang van die setting, vibe en ziel heb ik elke dag gezien gedurende de [...]
Continue Reading

→