Currently viewing the tag: "Matcha"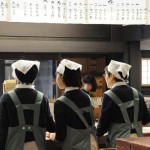 Nu moet ik eerlijk toegeven dat ik enorm veel hou van matcha.
Matcha is de verpulverde uitgelezen groene thee die traditioneel gebruikt wordt in Japanse theeceremonies.
En mijn matcha liefde duurt al heel lang.
Toen ik een jaar of acht was ging ik met mijn klasgenootjes uit het dorpschooltje op daguitstap naar Gent.
's [...]
Continue Reading

→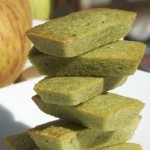 Net zoals de clafoutis van vorige post ga ik deze week voor nog een Franse klassieker met meerdere namen.
Je kan ze financiers noemen.
Financiers vinden hun oorsprong in Parijs.
Ze worden toegeschreven aan patissier Lasne die rond 1890 zijn winkel vlakbij de Parijse beurs had.
Het was de ideale [...]
Continue Reading

→