Currently viewing the tag: "New York"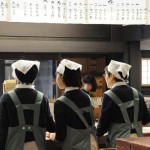 Nu moet ik eerlijk toegeven dat ik enorm veel hou van matcha.
Matcha is de verpulverde uitgelezen groene thee die traditioneel gebruikt wordt in Japanse theeceremonies.
En mijn matcha liefde duurt al heel lang.
Toen ik een jaar of acht was ging ik met mijn klasgenootjes uit het dorpschooltje op daguitstap naar Gent.
's [...]
Continue Reading

→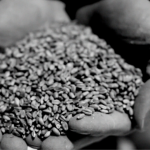 © Keith Ehrlich
Keith 'Keef' Ehrlich is een Amerikaanse regisseur.
Een zeer getalenteerde regisseur.
Een dik jaar geleden startte hij met zijn bloedmooie Made By Hand project.
Ehrlich maakt, hoe kan het ook anders met zo'n familienaam, eerlijke, inspirerende en ontroerende portretten over jonge vakmannen en vrouwen, in en rond [...]
Continue Reading

→