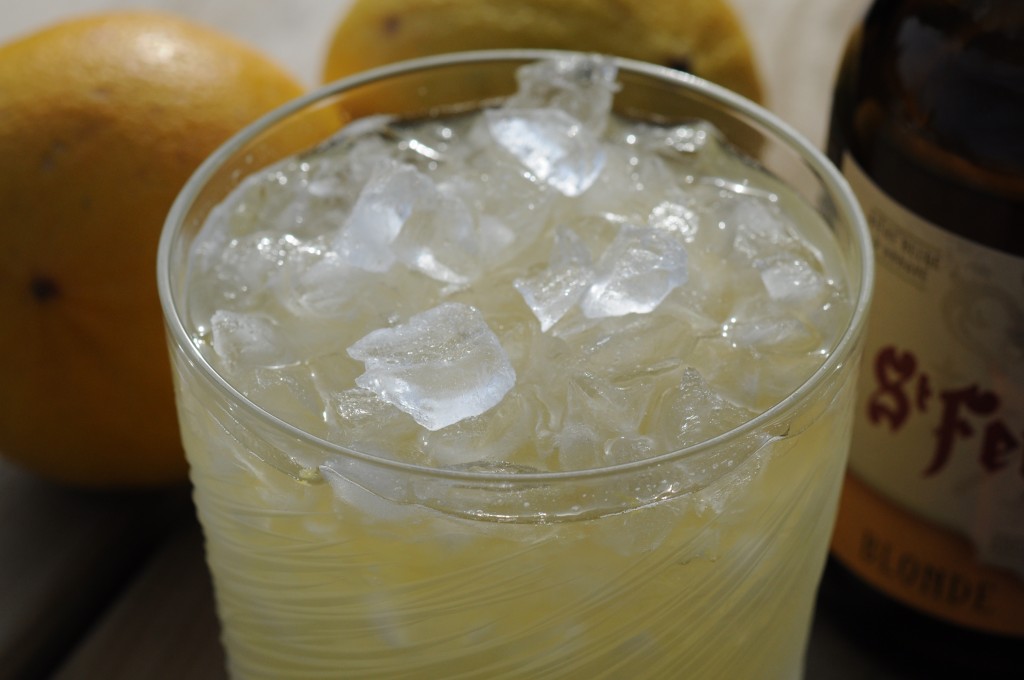 An utterly addictive cocktail.
Courtesy of my Sweetie.
The marmot wakes up from a deep winter sleep on the 5th of March 2013
And finds a balmy 14°C outside of his den.
Murmurs solemnly.
Returns to rummage in his den.
Out come Adirondack, Ray Ban, and cocktail shaker and lowball glass.
The scene is set.
Bring on The Marmot.
The Marmot
Sour base (for four cocktails)
250 ml freshly squeezed bergamot juice
170 ml sugar cane syrup
1 teaspoon finely grated bergamot zest
2 to 3 dashes Bitter Truth Celery Bitters
Stir all the ingredients together.
For one cocktail
2 shots of gin
4 shots of sour
St. Feuillien Blond
Fill lowball glass with crushed ice.
Fill shaker half with ice.
Add the sour and the gin. Shake and strain into lowball glass.
Top off with 2 to 3 tablespoons St. Feuillien Blond beer and stir.