Currently viewing the tag: "prosecco"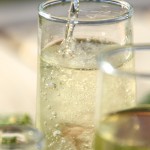 Het is eindelijk tijd om op strooptocht door tuin en velden te trekken en met allerlei lekkers naar huis te komen.
De vlierbloesems zijn perfect om in beslag te dippen en te frituren.
Of om grote hoeveelheden siroop te maken.
Dit laatste is wellicht het populairst.
Je hebt het nodig om een [...]
Continue Reading

→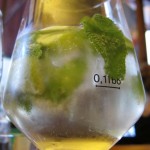 Hugo, een vakantieliefde!
In Beieren, Oostenrijk en Alto Adige in Noord-Italië serveren ze sinds een paar jaar een perfecte cocktail voor pufwarme zomerdagen.
Hij heet Hugo en onlangs in München, na een oververhitte reisdag vol Duitse Staues en Baustellen, was het liefde na de eerste slok.
Hugo maak je met [...]
Continue Reading

→