Avocado, Banaan en Mompelpoes Smoothie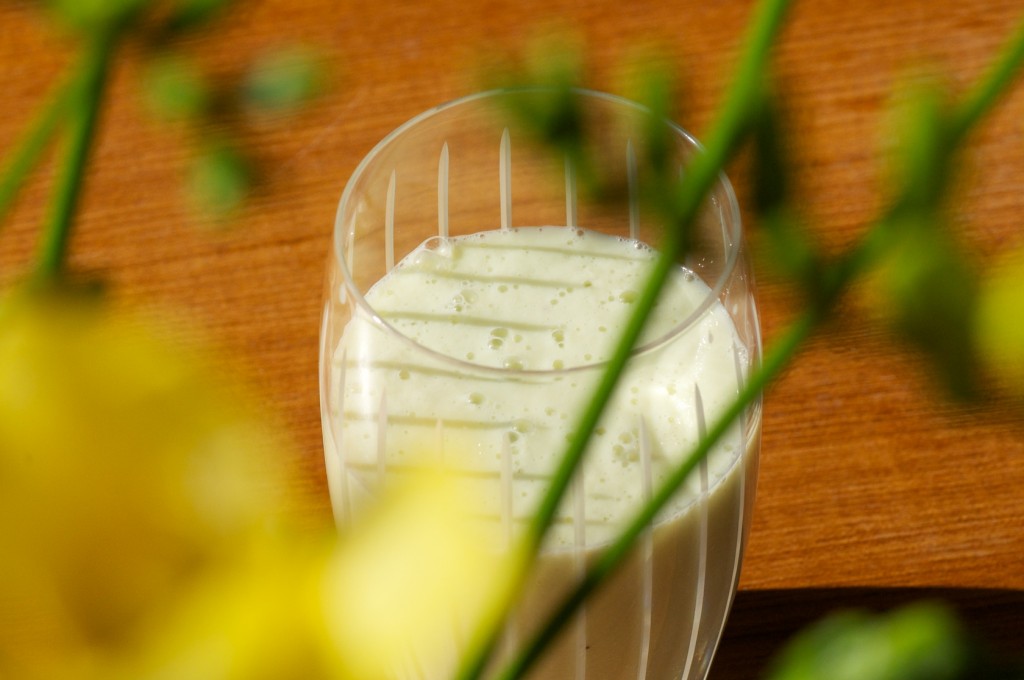 (Scroll down for English version of recipe)
Neen, neen, het is geen spelfout.
In ons huis worden woorden heel vaak omgedraaid.
Wat in ieder geval een stuk plezanter is dan mochten ze verdraaid worden.
En soms vinden we het resultaat veel mooier dan het origineel en wordt dit ons nieuwe woord.
Mompelpoes heeft op die manier al jaren de plaats ingenomen van pompelmoes.
En in de herfst gaan we naar het bos neukebootjes rapen. En frietjes eten we met yamonnaise.
In 2009 las ik voor het eerst het manuscript van het Brooddoosverhaalboek van Dimitri Leue waar ik de kinderrecepten ging voor schrijven.
Ik voelde me op slag thuis in het verhaal toen ik de zin 'boterham met fonkituur' las.
Ik zou kunnen zeggen dat het mooie lenteweer me deze ochtend richting dit gezonde drankje dreef.
De waarheid neigt echter eerder naar gisterenavond wellicht net iets té veel bier en kaas gepaired dan goed voor me was.
Maar lekker, dat wel.
En het is lente!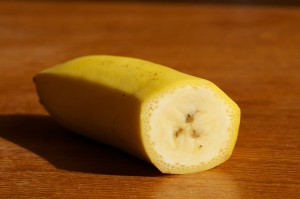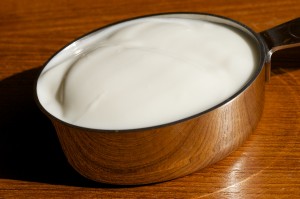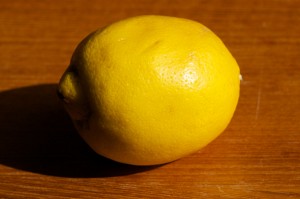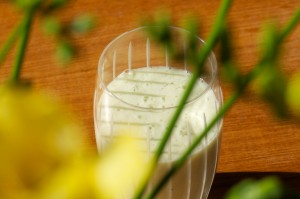 Avocado, Banaan en Mompelpoes Smoothie
Voor 2 glazen heb je nodig:
½ rijpe banaan
½ rijpe avocado
sap van 1 pompelmoes
sap van 1 citroen
1 eetlepel honing (optioneel)
120 ml yoghurt
120 ml water
stuk of 10 ijsblokjes
Doe alle ingrediënten in een blender en mix tot een glad geheel. Serveer onmiddellijk.
Avocado, Banana and Grapefruit Smoothie
Makes 2 decent size glasses:
½ ripe banana
½ ripe avocado
Juice of 1 grapefruit
Juice of 1 lemon
1 tablespoon honey (optional)
½ cup plain yoghurt
½ cup water
About 10 ice cubes
Put all the ingredients in a blender and process until smooth.
Serve immediately.