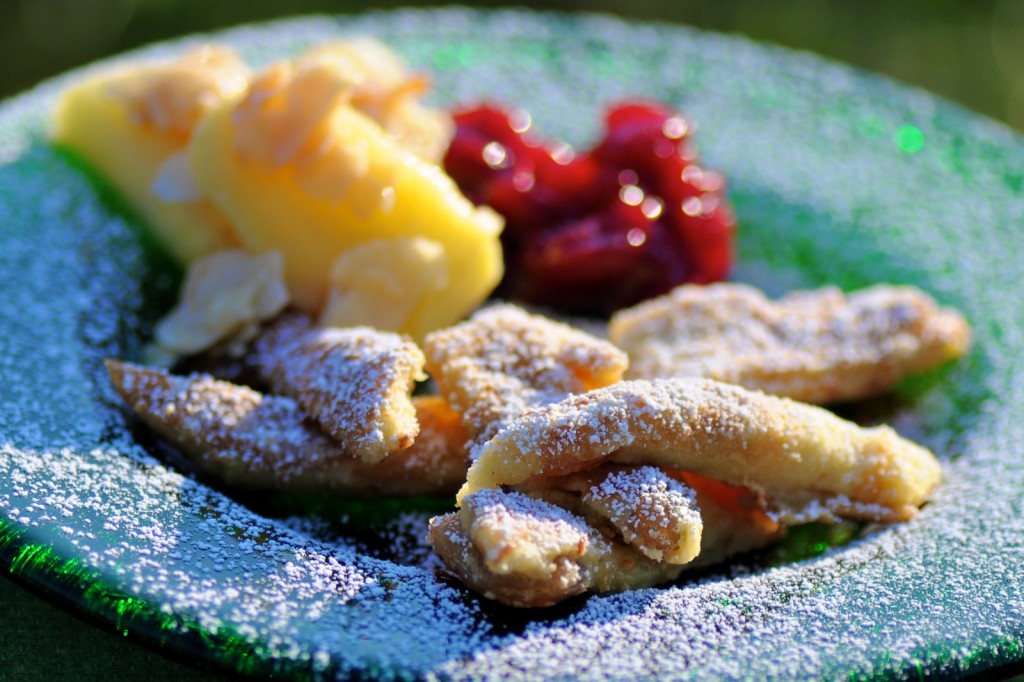 (Scroll down for English version of text and recipe)
Het basisrecept van deze Beierse/Oostenrijkse pannenkoekklassieker kreeg ik ooit van een Duitse tourbuschauffeur die al maanden op tour was en een die dag een stevige heimweeaanval had.
Ik heb het recept tot op de letter gevolgd en hij was een gelukkig man.  Ik dacht dat hij ongeveer 5 porties op zijn bord had gelepeld maar hij verzekerde me dat dit 'genau' net één portie was.
En de porties die ik afgelopen zomer in Beieren zag waren inderdaad van dit kaliber.
Hoewel het een zoet gerecht wordt het ook vaak als lunch geserveerd.
Laat ons alvast één iets zeggen over Kaiserschmarrn: 'schmarrn' betekent 'rommeltje' en dat is ook precies hoe het eruit ziet. Het gaat gegarandeerd nooit in de categorie 'Mooiste Dessert' winnen.  Kaiserschmarrn ziet er eigenlijk uit als  een soufflépannenkoek die in de pan het slachtoffer is geworden van een woedeaanval van de kok.
Eens op het bord  wordt het echter altijd  met bloemsuiker bestrooid en het cosmetische effect hiervan maakt veel goed.
Het 'Kaiser' gedeelte van het woord gaat over keizer Frans Jozef I die blijkbaar een stevige zoetekauw was. Tot grote horreur van zijn anorexielijdende vrouw Elisabeth, Sissie voor de vrienden, die geobsedeerd was door de omtrek van haar minuscule taille.
De hoeveelheid Kaiserschmarrn hieronder is er dus, naar Oostenrijkse en Beierse normen,  één voor 4 personen maar in mijn keuken zijn dit 6 à 8 dessertporties. Het recept is met de jaren geëvolueerd omdat ik de basisversie te zwaar en vooral te eentonig vond. De toevoeging van Jack Daniel's was de eerste aanpassing. Alcohol heeft trouwens altijd een grote rol gespeeld in mijn gerechten. Ik hou van het accent dat een likeur of hard liquor zoals bijvoorbeeld gin, tequila, whisky, bourbon, mezcal of absint aan een gerecht kan geven.
De reden dat ik voor Jack Daniel's koos zijn de zachte karamelondertonen. Jack Daniel's is een Tennessee whiskey, en behalve dat het in de staat Tennessee moet geproduceerd worden zijn er eigenlijk geen andere wettelijke eisen. Het smaakverschil tussen een bourbon en Tennessee whiskey is echter het 'Lincoln County Process' of 'charcoal mellowing'. De bourbon wordt gedurende een paar dagen heel langzaam over een dikke laag esdoornhoutskool gefilterd waardoor hij een heel zachte finish krijgt. Jack Daniel's is de meest gekende, maar probeer tijdens een volgende VS reis beslist George Dickel Tennessee Whiskey.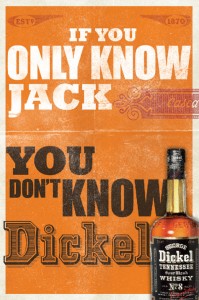 Kaiserschmarrn
50 g rozijnen
50 ml Jack Daniel's
3 eieren, op kamertemperatuur en gesplitst
100 ml melk
1 eetlepel esdoornsiroop
100 g bloem
mespunt zout
2 eetlepels boter
fijn geraspte schil van ¼ sinaasappel
2 volle eetlepels bloemsuiker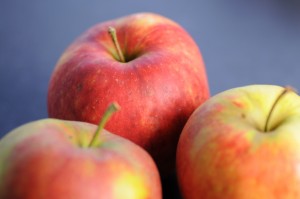 gebakken appels:
1 volle theelepel boter
3 appels, geschild, klokhuis verwijderd en in 8 gesneden
2 eetlepels amandelschilfers, licht gegrild
2 eetlepels rietsuiker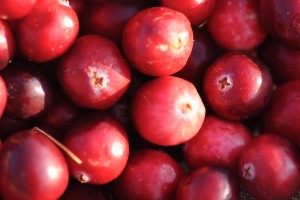 veenbessensaus:
200 g verse veenbessen
sap van 1 sinaasappel
1 mespunt fijngemalen groene kardemomzaadjes
rietsuiker naar believen
Week de rozijnen in de Jack Daniel's. Je laat ze best een paar uur of een nacht weken.
Begin met de veenbessensaus. Doe de bessen samen met het sinaasappelsap en kardemom in een pannetje en breng aan de kook. Laat de bessen, afgedekt, zachtjes sudderen tot ze gaar zijn. Voeg suiker toe naar believen en laat koelen tot kamertemperatuur.
Voor de appeltjes laat je de theelepel boter in een pan smelten.  Voeg er de appelpartjes aan toe en bak gaar. Strooi de suiker over de appeltjes en laat karameliseren. Verwijder van het vuur en hou warm.
En dan de Kaiserschmarrn. Zeef de bloem met een snuifje zout in een kom. Roer de dooiers samen met de melk en de esdoornsiroop. Roer dit door de bloem tot een glad geheel. Doe er de sinaasappelschil, rozijnen en de resterende Jack Daniel's bij. Klop de eiwitten stijf en spatel ze onder het beslag.
Verdeel de boter over twee grote pannen en laat ze smelten.
Verdeel het beslag over de twee pannen en laat over een zacht tot medium vuur bakken gedurende één à twee minuutjes. Draai de pannenkoek om en bak gedurende één minuut. Snij met een mes of spatel de pannenkoeken in reepjes. Strooi de bloemsuiker over de stukjes en bak tot de suiker volledig gesmolten is, ongeveer één minuut.
Verdeel de reepjes over de borden samen met de appeltjes, amandelschilfers en de veenbessen. Bestrooi met bloemsuiker en serveer onmiddellijk.
English version:
Kaiserschmarm
I got the basic recipe for this Bavarian/ Austrian classic from a German bus driver who, after being on a European tour with a French band for several months, was suffering from a serious case of homesickness.
Not wanting to upset him any further I followed the recipe to the last gram and the Kaiserscharm proved indeed to be the right medicine for the homesick patient.
I thought he had spooned about 5 portions on his plate but he assured me that this was 'genau' just one portion.
And I have to agree that last summer in Bavaria I got served massive quantities each time I ordered it.
Although it is a sweet dish I often saw people having it for lunch.
About the name: the word  "schmarrn"  means  "mess" and that's exactly how it looks.
It is guaranteed never to win in the category "Best Looking dessert".
Kaiserschmarrn actually looks like a soufflé pancake that has been the victim of a frenzied attack by the chef.
But don't worry because once plated it is dusted with icing sugar both for sweetness and cosmetics.
The 'Kaiser' part of the word is about Emperor Franz Joseph I, who apparently had quite a sweet tooth. To the horror of his anorexia suffering wife Elisabeth, Sissie for the friends, who was obsessed with the circumference of her tiny waist.
The quantities of the Kaiserschmarrn below is therefore, to Austrian and Bavarian standards, for 4 people. In my kitchen, it rather serves 6 to 8.
The bus driver's recipe has evolved over the years because I found the basic version too heavy.
The addition of Jack Daniel's was the first adjustment.
I chose Jack Daniel's for its soft caramel undertones. But Dickel is a very fine alternative.
Kaiserschmarm
Pancakes:
1/3 cup raisins
2 fl oz Jack Daniels
3 eggs, at room temperature and separated
½ cup milk minus 1 tablespoon
1 tablespoon maple syrup
1 cup flour
pinch of salt
2 tablespoons of butter
Finely grated zest of ¼ of an orange
2 heaped tablespoons icing sugar
Apples:
1 teaspoon of butter
1 apple, peeled, cored and cut into 8 pieces
2 tablespoons almond slivers, lightly toasted
1 tablespoon cane sugar
Cranberry sauce:
2 cups fresh cranberries
Juice of 1 orange
1/8 teaspoon cardamom seeds, finely ground
Cane sugar
Soak the raisins in the Jack Daniel's for a few hours or overnight.
Start with the cranberry sauce.
Put the cranberries together with the orange juice and cardamom in a small pan and bring to a boil. Turn the heat down, cover the pan and leave to simmer until the berries are soft.
Sweeten with cane sugar to your liking and leave to cool.
Next up are the apples: melt the butter in a frying pan. When the butter sizzles add the apple parts and cook until they are tender.
Turn up the heat, sprinkle the sugar over the apples and bake until they start to caramelise. Remove from the heat.
And finally the Kaiserscharm: sift the flour with the pinch of salt in a bowl.
Whisk the egg yolks together with the milk and maple syrup and add to the flour. Whisk until very smooth and stir in the orange zest, raisins and Jack Daniel's.
Whisk the egg whites until they form soft peaks and fold into the batter.
Divide the butter over 2 equal size frying pans. Melt the butter and when it foams divide the batter over both pans.
Bake the pancakes over medium heat for 1,5 minutes to 2 minutes.
Flip them over and bake for 1 minute.
This is where the fun starts: start ripping the pancakes into strips using 2 spatulas.
Sprinkle half of the icing sugar over the strips of pancake and continue to cook until the sugar has melted.
Serve the Kaiserscharm together with the apples and the cranberry sauce. Sprinkle the remaining tablespoon icing sugar over the pancakes and serve immediately.
© Lut De Clercq. All rights reserved.