Currently viewing the tag: "Gazpacho"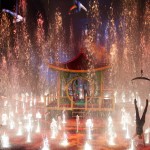 In de countdown voor de Vooruit100 festiviteiten staat de teller nu op nog vier keer slapen.
Maar professioneel zijn er nog meer fijne countdowns in het verschiet.
Eén ervan is voor heel binnenkort.
Het zag er even niet goed uit voor onze locatie maar binnen een kleine twee weken, start opnieuw een [...]
Continue Reading

→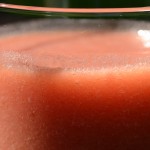 Toen ik een jaar of twaalf was heb ik voor het eerst gazpacho geproefd.
En een stevig etmaal later, toen ik nog steeds diezelfde gazpacho aan het verteren was, mezelf gezworen dat ik nooit of te nimmer nog ooit deze soep zou eten.
Ik heb er sindsdien nog wel geproefd maar nooit [...]
Continue Reading

→